In this edition 
New music from Switchfoot |Conan comes back on Tuesday | Check out Taylor Williamson | Congrats, Mike! | Praise for Mark Price | Steelers highlight of the day | Thought of the day
New music from Switchfoot
Really excited to see new music from my favorite band.
Conan comes back on Tuesday
Late night host Conan O'Brien returns on Tuesday to TBS with a new 30-minute show. Fascinating thoughts from him.
Check out Taylor Williamson
Taylor Williamson is a funny man. It's off-beat, but that's what I like about it. Here's a comedy talk show he does in Los Angeles.
Congrats, Mike!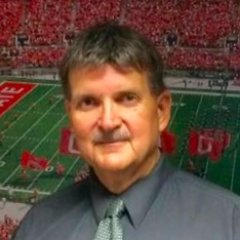 My first boss in the industry was Mike Brown of the Alliance Review. Well-deserved honor for him
Praise for Mark Price
I agree with this! Mark Price was so underrated with the Cavs.
Steelers highlight of the day
Neither player had a stellar career, but for one night, the Steelers passing combo of Bubby Brister to Louis Lipps was magical.
Thought of the day
EDITOR'S NOTE: Photos from Twitter and advertisement screen captures.