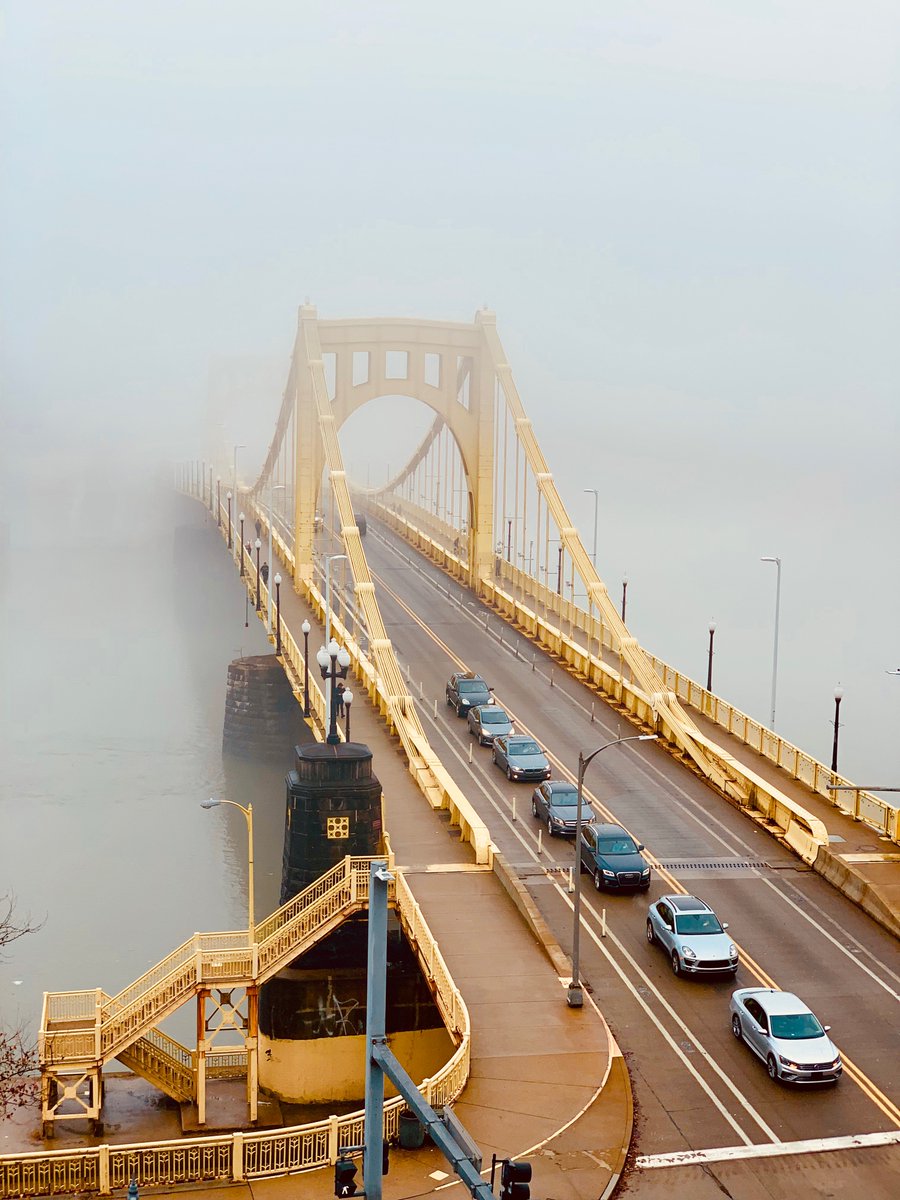 Crazy picture from the intense fog in Pittsburgh on Thursday.
Houston Chronicle to release investigation into sex abuse in Southern Baptist churches on Sunday.
https://twitter.com/edstetzer/status/1093956353637404672
Has evangelical Christianity been feminized?
Anthony Davis booed in return to New Orleans.
Some Columbus restaurants are now allowing customers to tip kitchen staff with a beer.
COMMUNICATIONS
No, Jill Abramson, local newspapers have not disappeared
Building habit — not pageviews — matters most for keeping subscribers, data analysis finds
The AP is using data journalism to help strengthen local newsrooms