Need a dessert that is not only delicious but easy to make?  Try this recipe for Cinnamon-Apple Crostata.  You'll have a hard time waiting to sink your teeth in to the flaky crust with a burst of cinnamon and apples. Find more delicious dessert recipes at Culinary.net.
Watch video to see how to make this delicious dessert!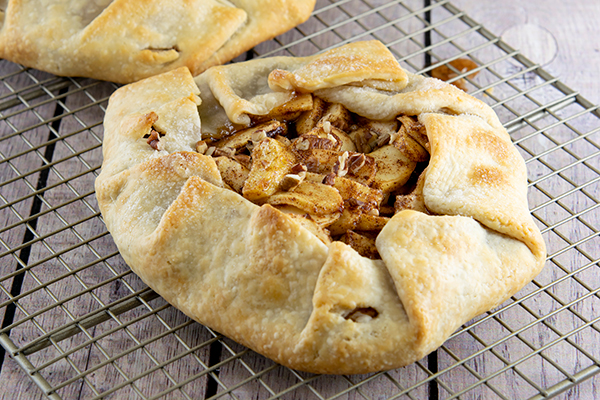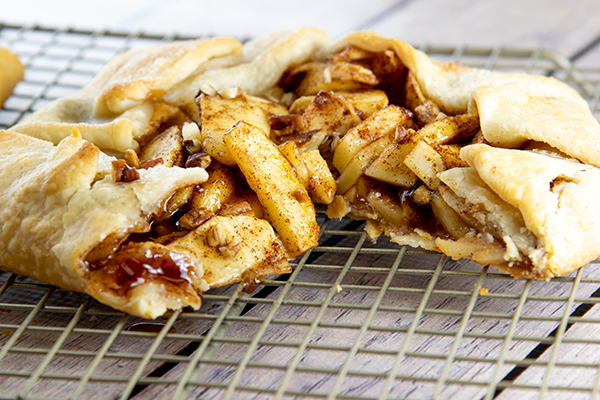 Cinnamon-Apple Crostata
Pie Pastry (we used Pillsbury Refrigerated Pie Crusts)
Filling
1/2 cup sugar
4 tsp. cornstarch
2 tsp. cinnamon
4 cups peeled and thinly sliced apples (4-5 medium sized)
1 tsp. sugar (for sprinkling)
2 tbs. chopped pecans
Heat oven to 450°.
In medium bowl mix together 1/2 cup sugar, cornstarch and cinnamon.  Stir in peeled and sliced apples until well combined.
Place flattened pie crust on an ungreased cookie or pizza sheet.
Spoon apple mixture onto the center of the crust, spreading the mixture to about 2 inches from the edge of the crust.
Fold crust over mixture, pleating along the way.
Brush edges of crust with water.
Sprinkle sugar over crust and apple mixture.
Bake for 15-20 minutes or until crust is a golden brown.
Sprinkle pecans over apple mixture.
Serve with a dollop of whipped cream.
Recipe adapted from Pillsbury.
SOURCE:
Culinary.net