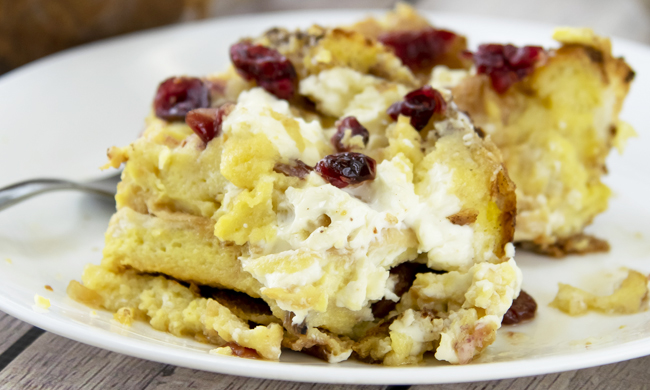 (Family Features) This Italian-inspired Cranberry Strata recipe is packed with layers of cream cheese, cranberries, cinnamon and French bread that can leave you ready to sink your teeth into the treat.
These step-by-step instructions can help create this rich, brunch-worthy dish.
Find the full video and instructions at Culinary.net.
Watch video to learn how to make this delicious recipe!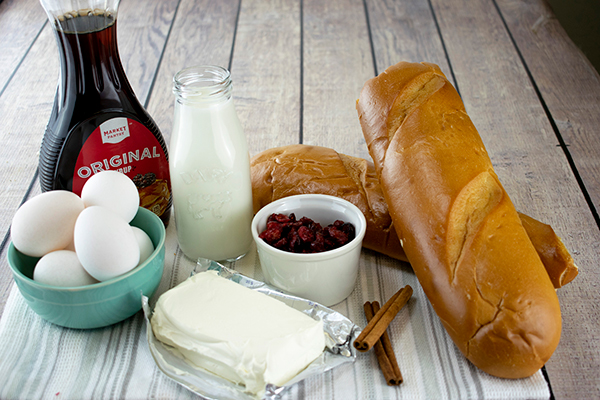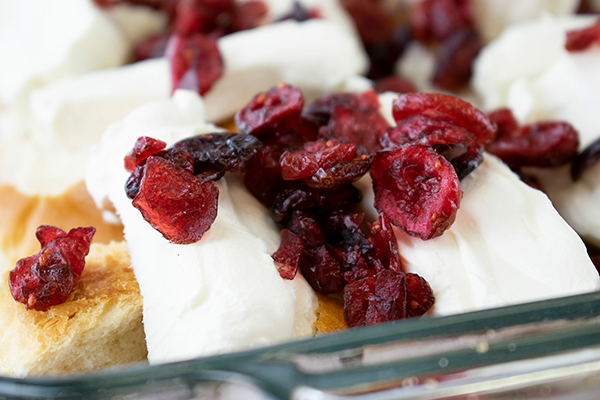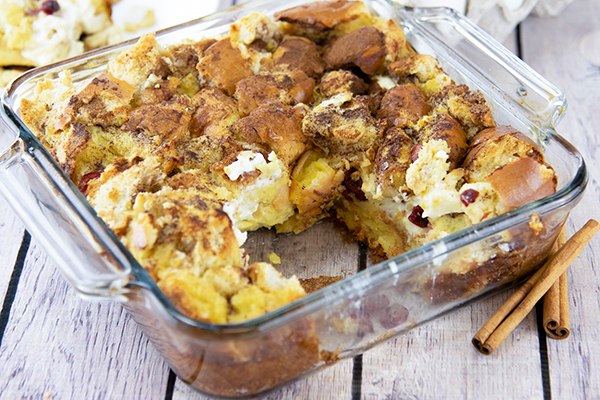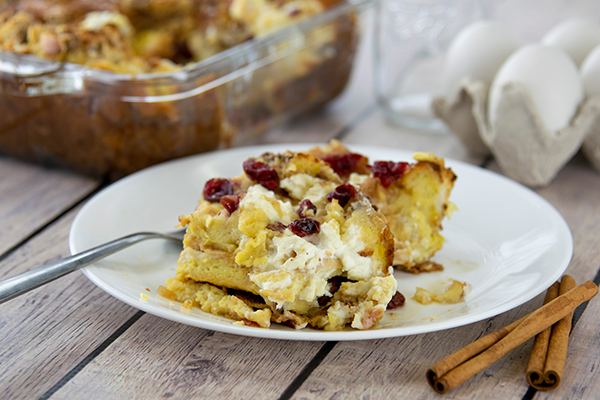 Cranberry Strata
8 cups           French Bread (Crusty)
1 8 oz           package of cream cheese
1/2 cup         dried cranberries
6                   eggs
2 ¼ cups       milk
1/3 cup         maple syrup
½ tsp            ground cinnamon or nutmeg
In a greased 2-quart rectangular baking dish, arrange half of the bread pieces, about 4 cups.
Cut cream cheese into 8-10 slices and arrange over the bread chunks.
Sprinkle cranberries over bread chunks.
Top with remaining bread pieces (4 cups).
In a medium bowl beat together eggs, milk and maple syrup.
Pour over bread in dish.
Sprinkle with ground cinnamon or nutmeg.
With back of spoon or spatula, lightly press down to saturate bread with egg mixture.
Cover and chill for up to 24 hours.
Preheat oven to 350°F.
Bake covered for 45 minutes.
Uncover then bake for 20 minutes more.
Let stand for 10 minutes before serving.
Serve warm and topped with maple syrup, if desired.
SOURCE:
Culinary.net