By David Leopold
Law You Can Use
The movies would have us believe that marriage is a simple path to U.S. citizenship, but the road to citizenship – even through marriage – is actually a complex process. Learning the ins and outs of the marriage-based citizenship process, along with the help of an experienced immigration attorney, will help make it as smooth as possible. Here, attorney David Leopold outlines the path to naturalization – or admittance as a citizen – in the U.S.
The Marriage-Based Green Card Process
It is important for immigrants to the U.S. to know that they have to go through an application process in order to receive lawful permanent residence (often called a "green card") based on their marriage to a U.S. citizen or lawful permanent resident. Lawful permanent residents have already gone through the process to gain their green card, while U.S. citizens were born here or gained their citizenship by going through the proper legal processes.
U.S. citizens and lawful permanent residents may petition U.S. Citizenship and Immigration Services (USCIS) on behalf of their spouses by filling out a USCIS I-130 form. Once approved, this petition for immigrant visa classification allows the immigrant spouse to apply for lawful permanent residence. However, there is a quota for immigrant visas for spouses of lawful permanent residents, so there is a chance of being placed on a waiting list. Spouses of U.S. citizens, on the other hand, are not subject to annual quotas. But they still have to wait for the I-130 petition to be processed, which can take several months.
After the I-130 is approved, the immigrant spouse may begin the immigrant visa process overseas. If the immigrant spouse already legally entered the U.S., they can fill out USCIS form I-485, Application to Adjust Status. Generally, if the immigrant spouse of a U.S. citizen is in the U.S., the I-130 and I-485 can be filed at the same time. An adjustment of status refers to the change in legal position that occurs when someone goes from having a temporary visa classification (or, in some cases, no visa classification at all) to becoming a lawful permanent resident of the U.S. Certain criminal convictions, admitted criminal acts (even if they did not end in a conviction), prior immigration violations or the likelihood that the immigrant may become a "public charge" (if they have any health or economic concerns) may disqualify even the spouse of a U.S. citizen from a green card, even if the I-130 is approved.
For an immigrant to adjust status to green card holder, immigration law generally requires that he or she must have lawfully entered the U.S. Immigrants who entered the country without inspection generally cannot apply for a green card inside the U.S., including if they marry U.S. citizens. Their option would be to leave the U.S. and apply for an immigrant visa through their home consulate. However, foreign nationals who have been unlawfully present in the U.S. for more than 180 days may be barred from returning to the U.S. for up to ten years.  It is also important to note that the process is much different for those who entered the U.S. as refugees or who were granted asylum.
Requirements of the Process
If an immigrant is the spouse of a U.S. citizen or noncitizen lawful permanent resident, they must show that: they have the legal capacity to enter into the marriage (for example, any pending divorce must be finalized before you get married); the marriage is bona fide (that is, the couple intended to spend their lives together and the marriage is not solely for immigration benefits); and there is no criminal, health or economic reason to prevent their admission to the U.S. as a lawful permanent resident.
If the green card is granted before the second anniversary of the marriage, USCIS will issue "conditional residence," meaning that the couple is required to a file a joint petition to remove the conditions (USCIS Form 1-751) within 90 days of the two-year anniversary that the green card was obtained. Failure to file the I-751 could result in loss of green card status and deportation.
Special Circumstances
If an immigrant has been battered or subjected to other serious abuse by their U.S. citizen or legal permanent resident spouse, they may be eligible for "special immigrant" status.  Under these circumstances, they can file a petition on their own behalf as a "special immigrant" (USCIS Form I-360). If they already have conditional status, they may be eligible to file a USCIS Form I-751 to ask that the conditions on their lawful permanent resident status be removed.
How an Attorney Can Help
An immigration lawyer can advocate on behalf of individuals and families, guiding them through the complex maze of laws, regulations and governmental requirements to achieve their goals. Given the present uncertainty surrounding immigration, it's important to seek the advice of a licensed attorney when attempting to secure visa status for a family member or defend a loved one from deportation.
If you need help with immigration status, but cannot afford representation, legal aid societies across Ohio can provide support. Immigration Law Help and Immigration Advocates Network can also serve as resources.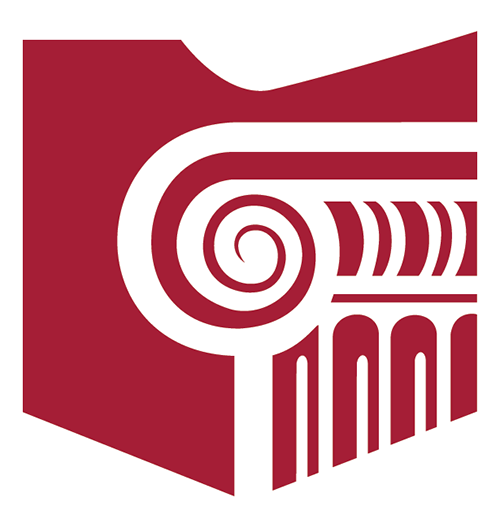 About the Author
David Leopold is a partner at Ulmer & Berne LLP in Cleveland, Ohio, where he chairs the firm's Immigration Law Group. Leopold's diverse immigration, visa and citizenship practice focuses on employment-based immigration, worksite enforcement and complex admissibility and removal matters. He is the past president and past general counsel of the Washington, D.C.-based American Immigration Lawyers Association (AILA) and has testified as an immigration law expert before the U.S. Congress. Leopold's analyses of cutting-edge immigration issues frequently appears in major media outlets including The New York Times, The Washington Post, The Los Angeles Times, Politico and CNN.
Articles appearing in this column are intended to provide broad, general information about the law. This article is not intended to be legal advice. Before applying this information to a specific legal problem, readers are urged to seek advice from a licensed attorney.