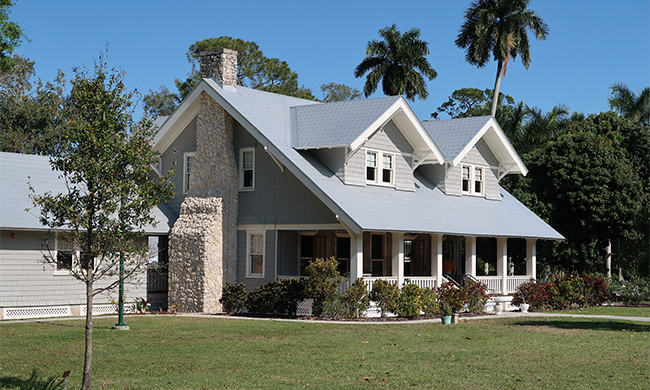 (Family Features) For those beginning the process of home buying, there are many factors to consider. Keep these ideas in mind as you conduct your search – whether it's online or at a series of open houses.
Consider future needs
Because life is always evolving, it's important to move into a home that has enough space for your family's anticipated changes. While features and space are always prime considerations, don't forget to, look into the area schools, day care options, parks and other kid-friendly amenities if you plan to grow your family in your next home.
Look for flexible spaces
Seek homes that offer rooms with multiple functions. For example, an office area may be suitable for a small child's room, or a sunroom may be converted to a laundry area down the road. Unfinished basements are also blank canvases that can be customized to meet your family's wants and needs.
Get to know the area
The purchase of a home goes well beyond the property line. Be sure to examine the neighborhood in which the house is situated. From the condition of the neighbors' houses to highway access and the proximity of necessities like grocery stores and gas stations, be sure to take every factor into account to help ensure you're selecting the right location.
Find more tips to aid you in your home search at eLivingtoday.com.
Photo courtesy of Unsplash

SOURCE:
Family Features
—
Ways you can help support the show
Chase Bank – where you can get a $200 bonus by opening an account and doing a direct deposit. Open an account today at https://accounts.chase.com/consumer/raf/online/rafoffers?key=1934238931&src=N.
Ashley Furniture – Save money on your furniture with this coupon. https://www.ashleyfurniture.com/?extole_share_channel=SHARE_LINK&extole_shareable_code=viewfromthepugh5&extole_zone_name=friend_landing_experience
Donate to the show – Through CashApp at $ChrisPugh3.
Enter our featured contests – $1,000 Target giveaway (through Feb. 27), Win a $500 WalMart gift card (through Feb. 28), Win a $1,000 Best Buy gift card (through March 4) and Win a $1,000 Amazon gift card (through May 22)
Sign up for CashApp – Using the code ZFZWZGF. We will both get $5. https://cash.app/app/ZFZWZGF
Get your next project done for $5 through Fiverr – https://fiverraffiliates.com/affiliatev2/#:~:text=https%3A//fvrr.co/3K9Ugiq
Follow our podcast hosts on Twitter – Chris Pugh, Craig Shoup, Paul Yanchek, Joe Frost and also follow co-hosts George Thomas and Bob Garver.
Read Chris and Craig's professional work – Read Chris Pugh's work for the Columbus Dispatch and Cincinnati Enquirer and Craig's work at Clarksville Leaf-Chronicle
Share us with your friends