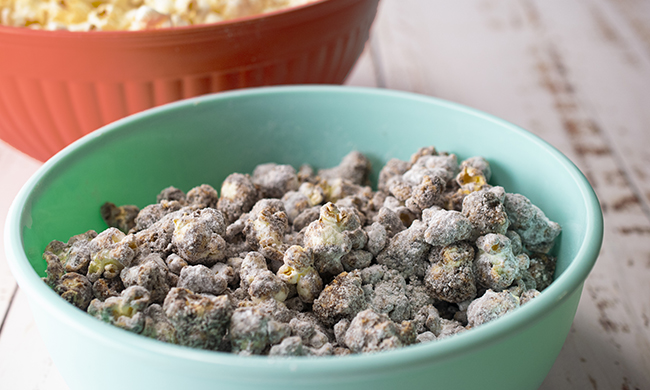 (Family Features) No matter the occasion, nearly every gathering of loved ones is better with snacks.
One opportunity to celebrate this winter, National Popcorn Day on Jan. 19, honors one of America's oldest and most beloved snack foods. Perfect served by itself or as an ingredient in whole-grain creations like Poppy Chow, a twist on a classic kid's favorite made with peanut butter, chocolate and popcorn.
With no artificial additives or preservatives, light and airy popcorn is naturally low in fat and calories, non-GMO and gluten free, making it a sensible option to satisfy cravings for something savory, sweet and just about every flavor in-between. Plus, whole-grain popcorn has energy-producing carbohydrates and fiber, which can help keep you satisfied longer.
Visit Popcorn.org for more tasty snack recipes worth celebrating.
Watch video to see how to make this recipe!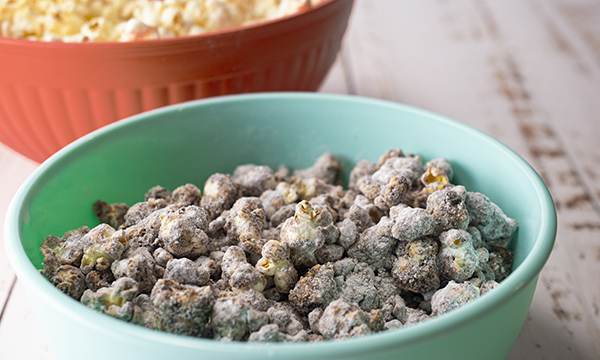 Poppy Chow
Yield: 2 quarts
2 quarts popped popcorn
1/4 cup (1/2 stick) butter or margarine
1/2 cup creamy peanut butter
1 cup milk or semi-sweet chocolate chips
1 cup confectioners' sugar
Place popcorn in large bowl; set aside.
In microwave safe bowl, combine butter, peanut butter and chocolate chips.
Microwave 2 minutes; stir until smooth.
Pour chocolate mixture over popcorn and stir until well coated.
Sprinkle confectioners' sugar over popcorn and stir until coated.
Cool to room temperature before serving.
Store in airtight container, refrigerated, up to 24 hours.


SOURCE:
Popcorn.org
—
Ways you can help support the show
Chase Bank – where you can get a $200 bonus by opening an account and doing a direct deposit. Open an account today at https://accounts.chase.com/consumer/raf/online/rafoffers?key=1934238931&src=N.
Ashley Furniture – Save money on your furniture with this coupon. https://www.ashleyfurniture.com/?extole_share_channel=SHARE_LINK&extole_shareable_code=viewfromthepugh5&extole_zone_name=friend_landing_experience
Donate to the show – Through CashApp at $ChrisPugh3.
Enter our featured contests – $1,000 Target giveaway (through Feb. 27), Win a $500 WalMart gift card (through Feb. 28), Win a $1,000 Best Buy gift card (through March 4) and Win a $1,000 Amazon gift card (through May 22)
Sign up for CashApp – Using the code ZFZWZGF. We will both get $5. https://cash.app/app/ZFZWZGF
Get your next project done for $5 through Fiverr – https://fiverraffiliates.com/affiliatev2/#:~:text=https%3A//fvrr.co/3K9Ugiq
Follow our podcast hosts on Twitter – Chris Pugh, Craig Shoup, Paul Yanchek, Joe Frost and also follow co-hosts George Thomas and Bob Garver.
Read Chris and Craig's professional work – Read Chris Pugh's work for the Columbus Dispatch and Cincinnati Enquirer and Craig's work at Clarksville Leaf-Chronicle
Share us with your friends