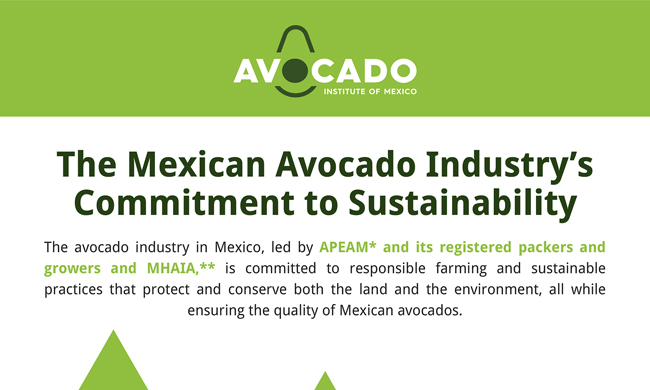 (Family Features) The avocado industry in Mexico, led by the Association of Avocado Exporting Producers and Packers of Mexico, its registered packers and growers, and the Mexican Hass Avocado Importers Association, is committed to responsible farming and sustainable practices that protect and conserve both the land and environment, all while ensuring the quality of Mexican avocados. Visit avocadoinstitute.org for news, facts and education on the avocado industry in Mexico.


SOURCE:
Avocados from Mexico
Ways you can help support the show
Chase Bank – where you can get a $200 bonus by opening an account and doing a direct deposit. Open an account today at https://accounts.chase.com/consumer/raf/online/rafoffers?key=1934238931&src=N.
Ashley Furniture – Save money on your furniture with this coupon. https://www.ashleyfurniture.com/?extole_share_channel=SHARE_LINK&extole_shareable_code=viewfromthepugh5&extole_zone_name=friend_landing_experience
Donate to the show – Through CashApp at $ChrisPugh3.
Sign up for CashApp – Using the code ZFZWZGF. We will both get $5. https://cash.app/app/ZFZWZGF
Get your next project done for $5 through Fiverr – https://fiverraffiliates.com/affiliatev2/#:~:text=https%3A//fvrr.co/3K9Ugiq
Follow our podcast hosts on Twitter – Chris Pugh, Craig Shoup, Paul Yanchek, Joe Frost and also follow co-hosts George Thomas and Bob Garver.
Read Chris and Craig's professional work – Read Chris Pugh's work for the Columbus Dispatch and Cincinnati Enquirer and Craig's work at Clarksville Leaf-Chronicle