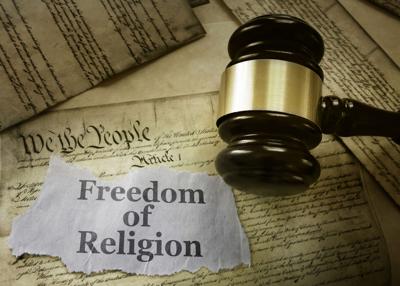 By Alan Wooten | The Center Square
Religious liberty as preserved by a state is close to on par in Ohio as compared with the rest of country, a new study says.
Religious Liberty In The States, a statistical index and data catalog reflecting free-exercise protections, provides rankings for every state using six primary metrics inclusive of 29 yes/no questions. It originates from the Center for Religion, Culture & Democracy's First Liberty Institute.
Ohio is No. 30 nationally.
What went into the religious liberty ratings?
The index "captures the extent to which people have the freedom to practice their religion in everyday life based on their state's laws, not just their ability to gather for worship," its website says.
Subject matter in the 29 questions included absentee voting; childhood immunization requirements; employer exemption from health insurance contraceptive mandate; Religious Freedom Restoration Act; exemptions in health-care provision; and exemptions for marriage solemnization and wedding participation. Abortion, sterilization and contraception questions were in the health-care provision section.
Ohio's score was 34%. At 82%, Mississippi was No. 1, followed by Illinois at 81%, and New Mexico at 61%. The average score was 39%. New York was No. 50 at 16%.
How did Ohio rank on individual religious liberty topics?
The Buckeye State scored "yes" for absentee voting, exemptions from childhood immunization requirements, and employer exemption from the contraceptive mandate. It got a "no" for the Religious Freedom Restoration Act. In the marriage and wedding questions, Ohio was 0-of-5, and it was 5-of-20 in exemptions for health-care providers.
Religious Liberty in the States, its website says, "is a statistical index and data catalog reflecting the free-exercise protections that each of the 50 states codifies in its laws." Further, RLS says, "While the First Amendment establishes a right to the free exercise of religion at the national level, RLS captures and communicates how many safeguards each state has in place for religious exercise."
"Not only do we construct an index that gives each state a single score and a place in our ranking, making interstate comparisons straightforward, we also have compiled a dataset like nothing else that is out there," said Sarah M. Estelle, director of the CRCD's Religious Liberty in the States project.
—
Alan Wooten has been a publisher, general manager and editor. His work has won national or state awards in every decade since the 1980s. He's a proud graduate of Elon University and Farmville Central High in North Carolina.
How you can connect with us
Connect with Chris Pugh on social media